835 total views, 2 views today
The 10 places to visit in Morocco
1 – Gorges of the Todgha valley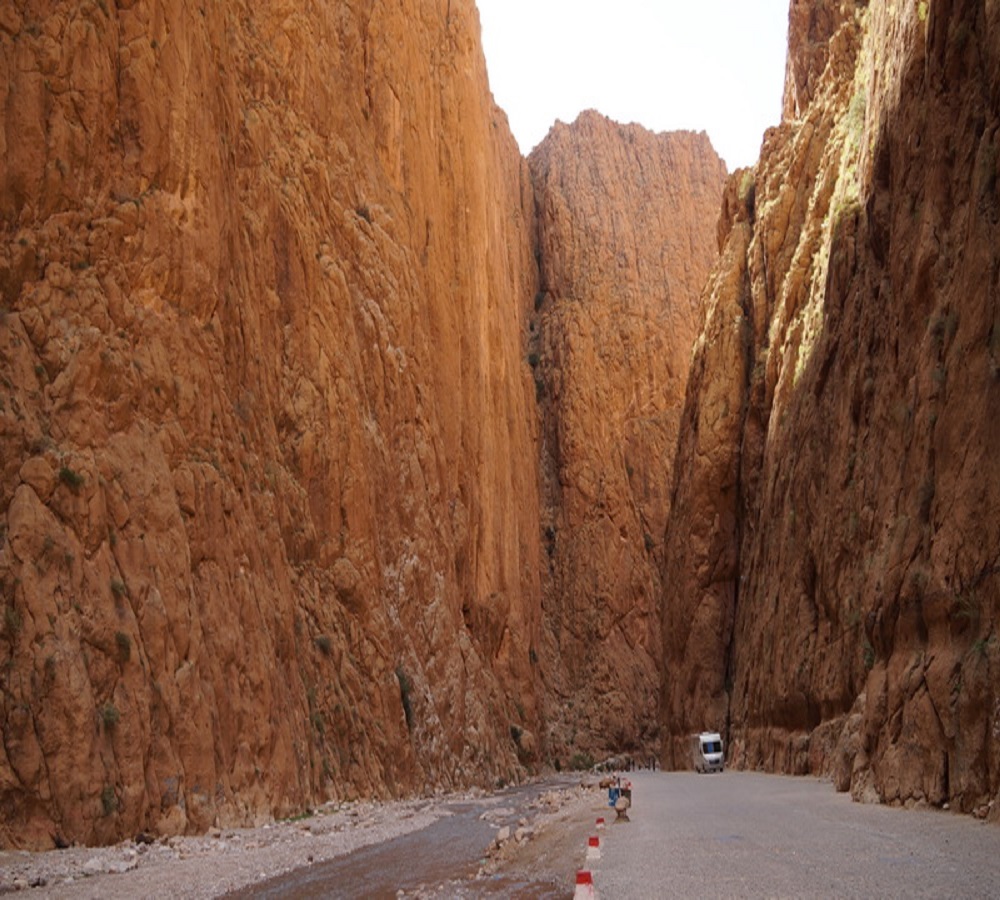 15 km from the center of Tinghir, gateway to the High Atlas, lies the colossal gorges in the Todgha valley. These high limestone cliffs rise 300 meters from the ground and culminate at 2500 meters above sea level. Some of them have never been climbed.
For millennia, the wadi Todgha has sculpted the cliffs whose rock is adorned with multiple colors at the mercy of the sun.
 2 – Merzouga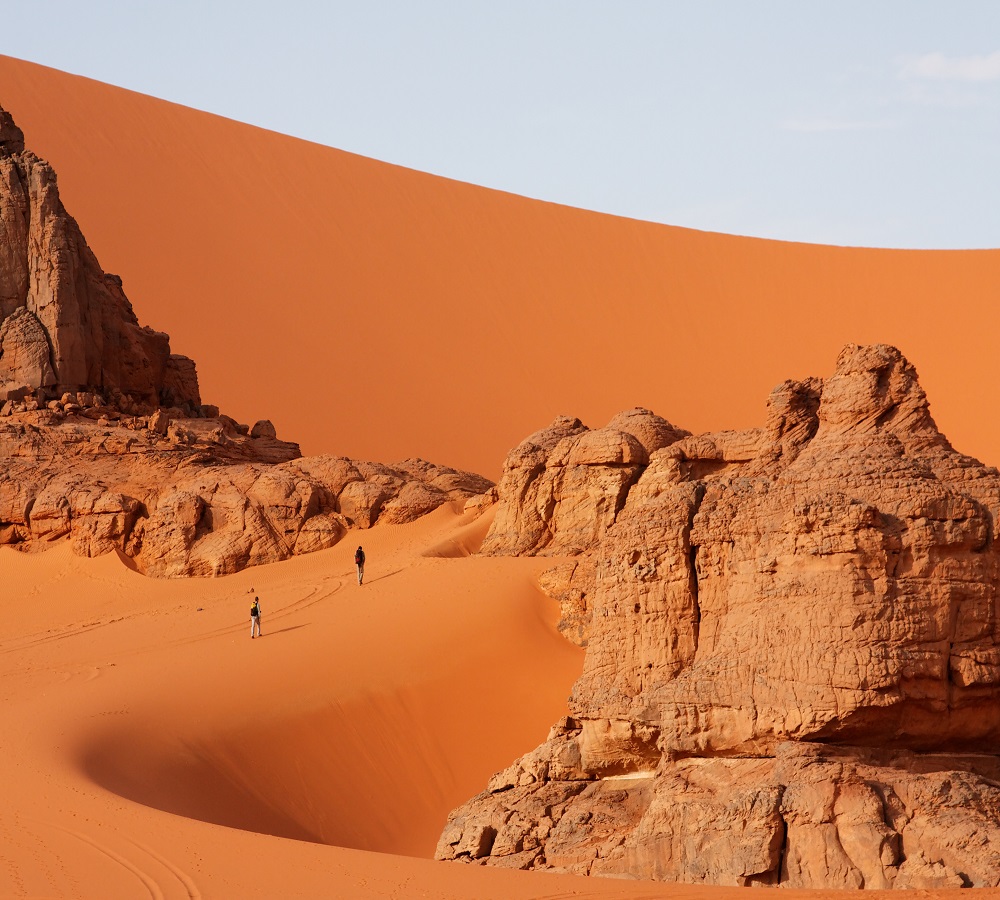 Merzouga is a small Saharan village located in the south-east of Morocco, 35 kilometers from Rissano and 50 kilometers from Erfoud. Merzouga is renowned for its dunes, the highest in Morocco.
It has become a major tourist attraction for this region.
 3 – Paradise Valley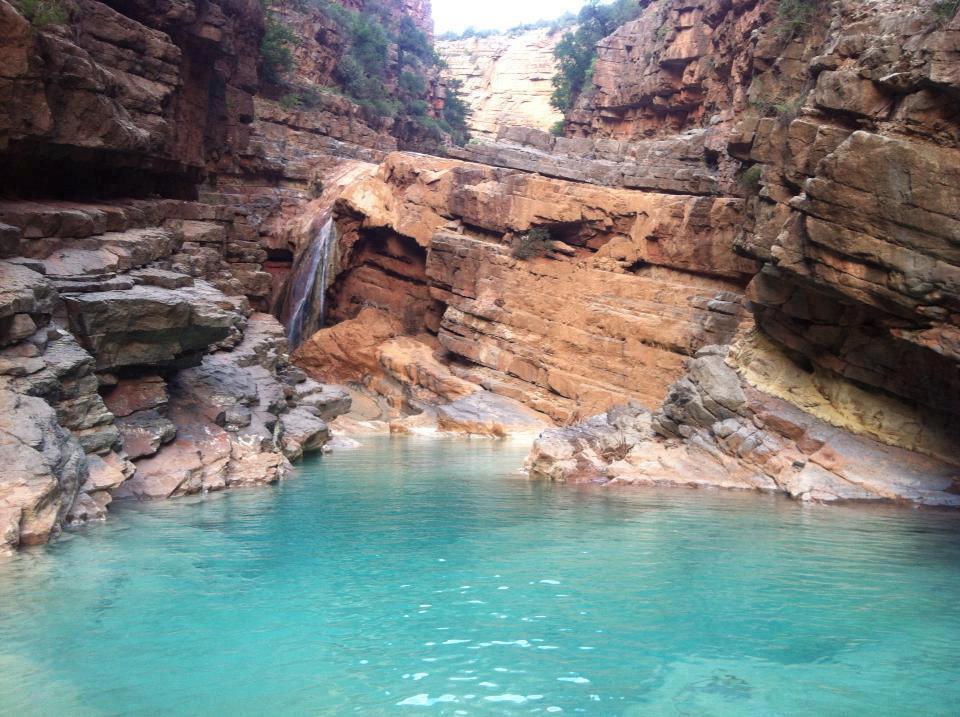 On the road to Imouzzer starting from Agadir, 25 km from Aourir, is a small parking.
This is where the adventure begins in Paradise Valley. Mountains, forests and rivers surround this beautiful place. It is composed of three large waterfalls with their immense natural swimming pools with turquoise water.
 4 – Aït-ben-Haddou
Aït-ben-Haddou is a Ksar of Morocco in the world heritage of UNESCO, in the province of Ouerzazate. It is located in the valley of Ounila, south of Tafilalt.
 5 – Flow of the Ziz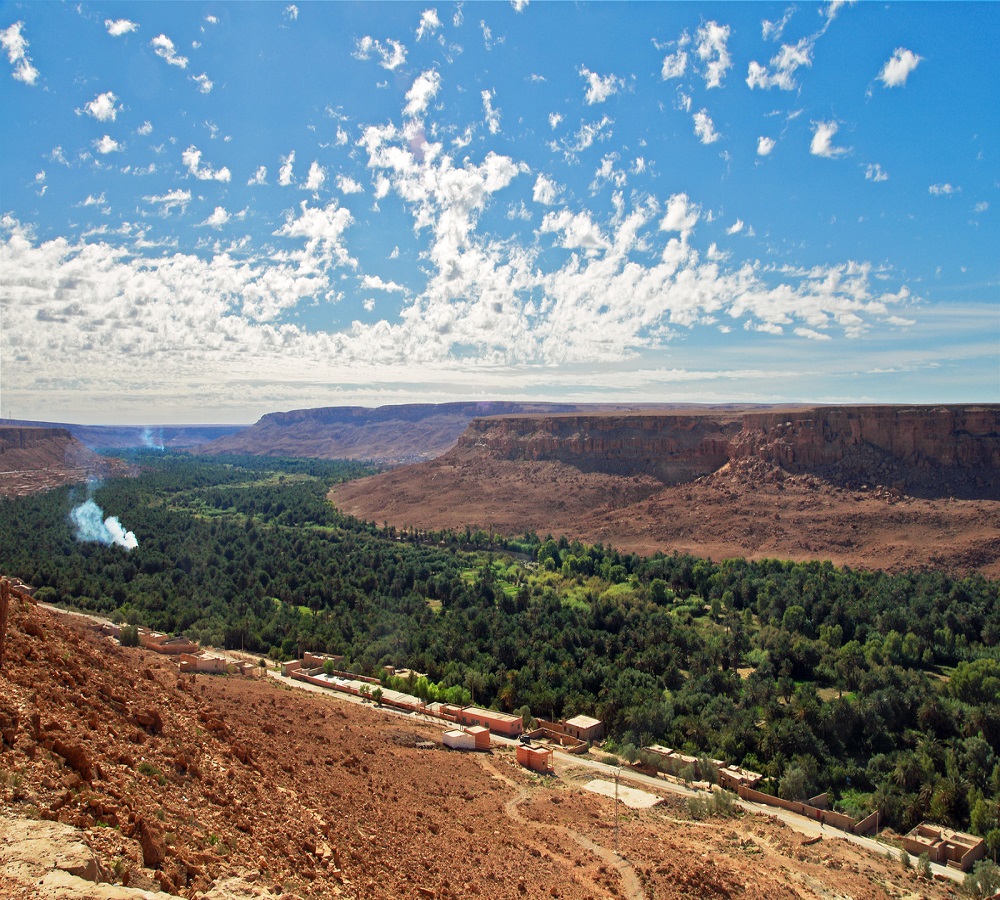 The source of the flow of Ziz is in the High Atlas. Although it is intermittent along its bed, its river has long been used to facilitate human transit through this mountainous region.
6 – Gorges of the Dades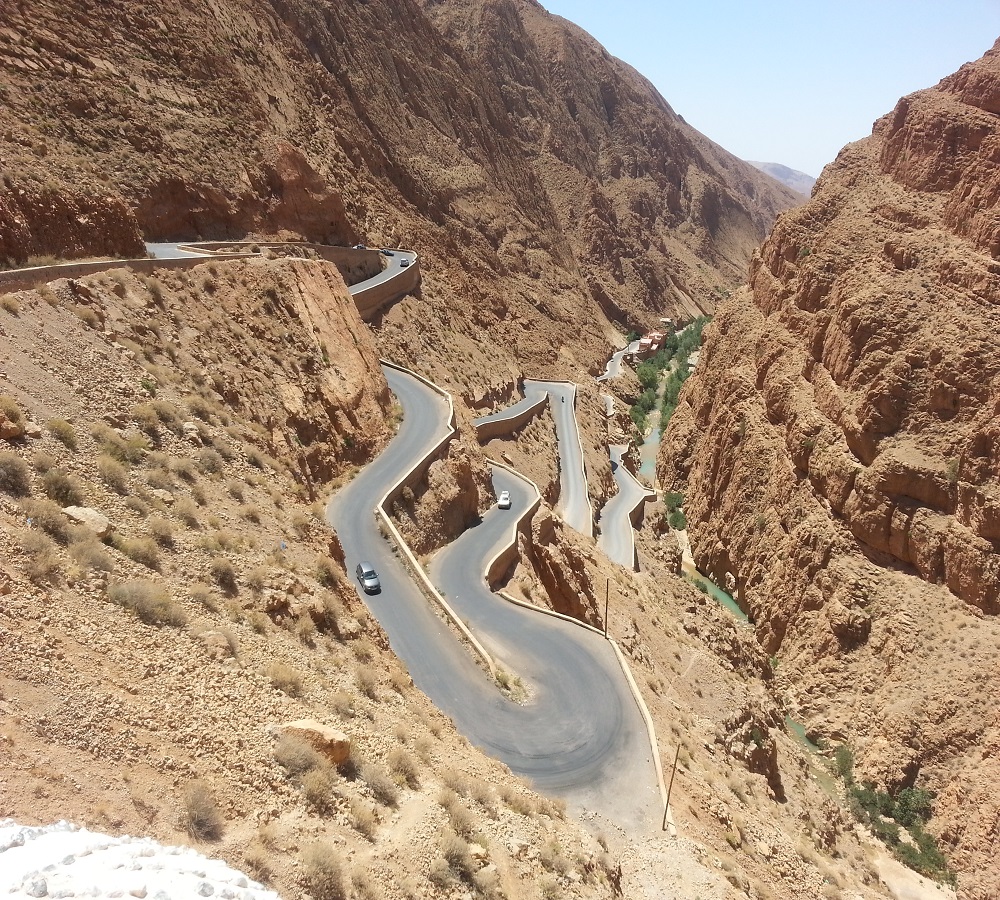 The Dades gorges are located in the high valley of Dades; it is a popular tourist destination.
 7 – Visit well of Khettaras near Arfoud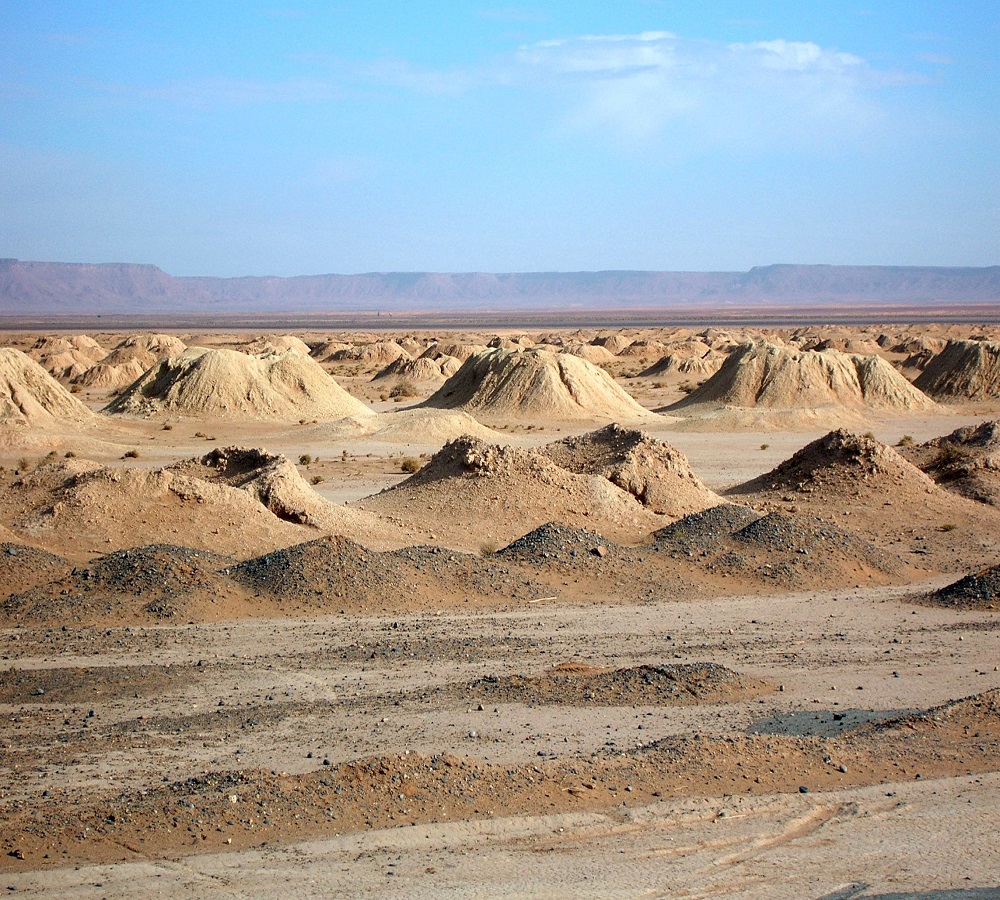 A qanat is an underground irrigation system used to collect water from infiltrations.
It is one of the oldest vestiges in Morocco.
 8  – Akchour
Akchour is a small village in Morocco, 30 km from Chefchaouen on the road to Oued Laou.
9 – Cascades of Ouzoud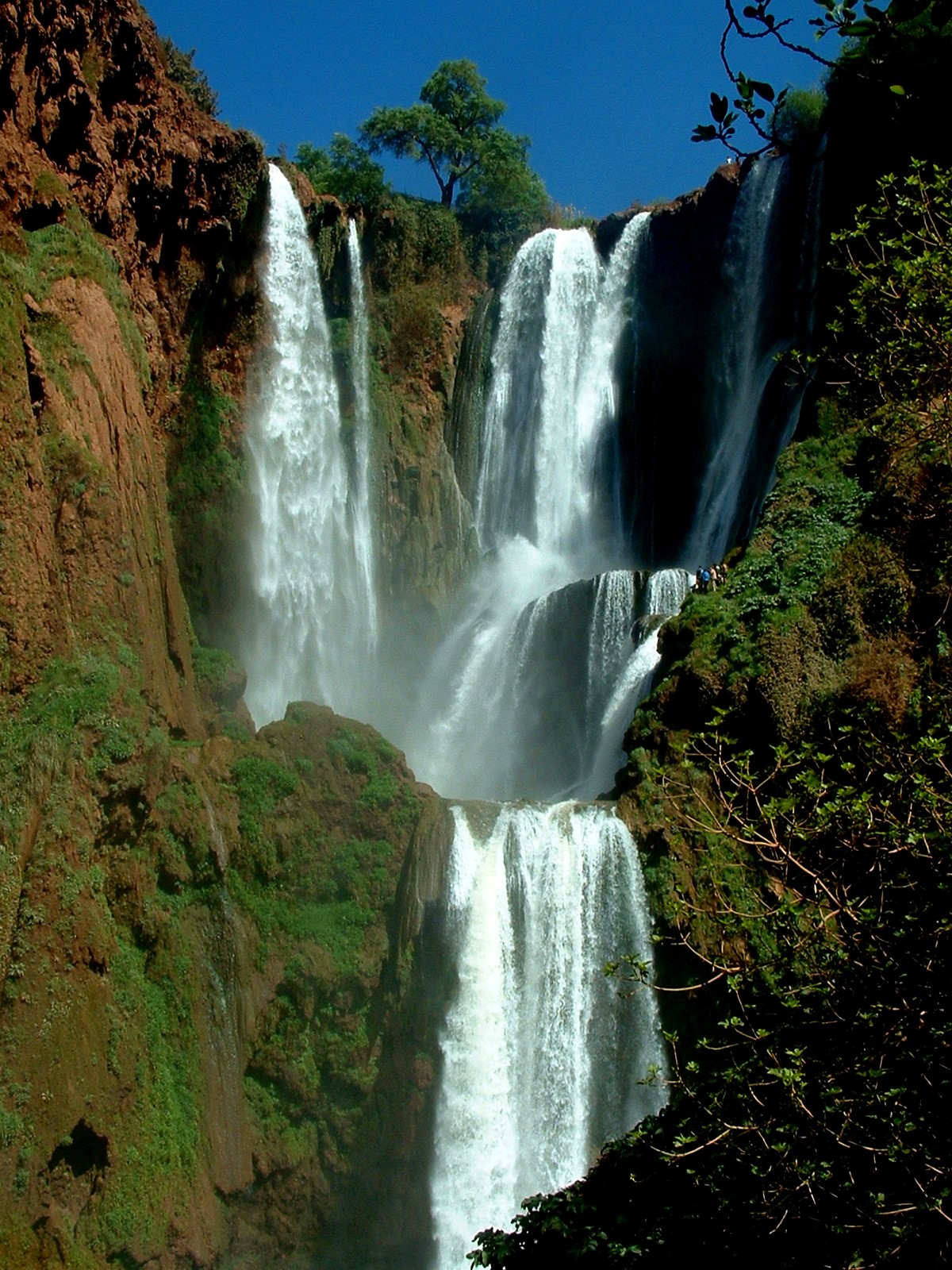 The waterfalls of Ouzoud are waterfalls about 110 m high. They are arranged on three levels, on Oued Ouzoud, at 1060 meters above sea level in the Middle Atlas.
10 – The Bin el Ouidane dam
The dam of Bin el Ouidane is located in the province of Azilal, designed by the engineer André Coyne.